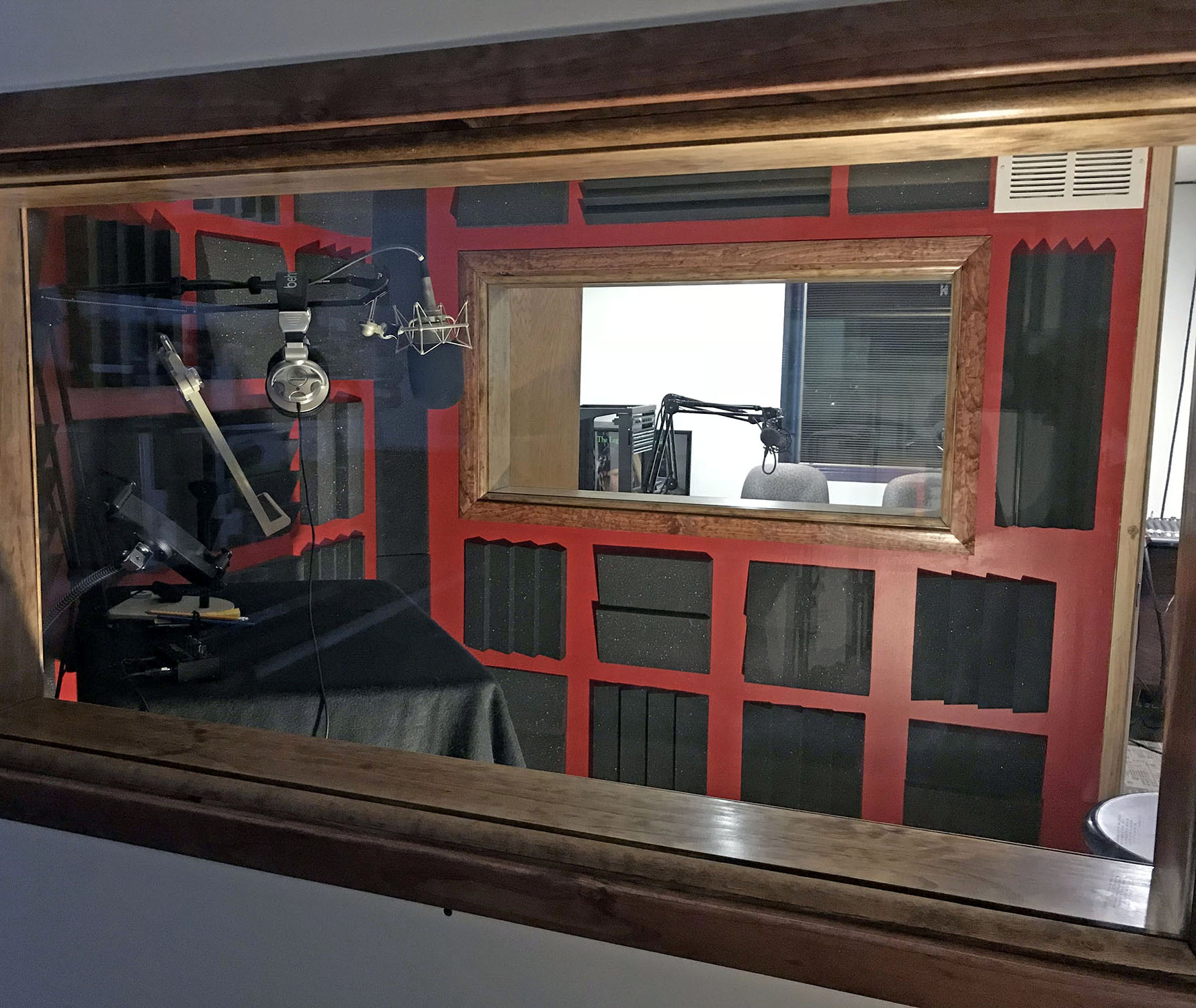 VOX ROOM
The use of whisper clips and hat channel has created our 'floating walls' soundproofing design. Add some rock wool insulation and mass-loaded vinyl plus Auralex room kits and our Voice Over room is quiet and perfect for your project. Capture the dulcet tones of your voice with our Neumann TLM-103 Condenser microphone. (Source Connect & Phone Patch Capable for remote recording/ Direction)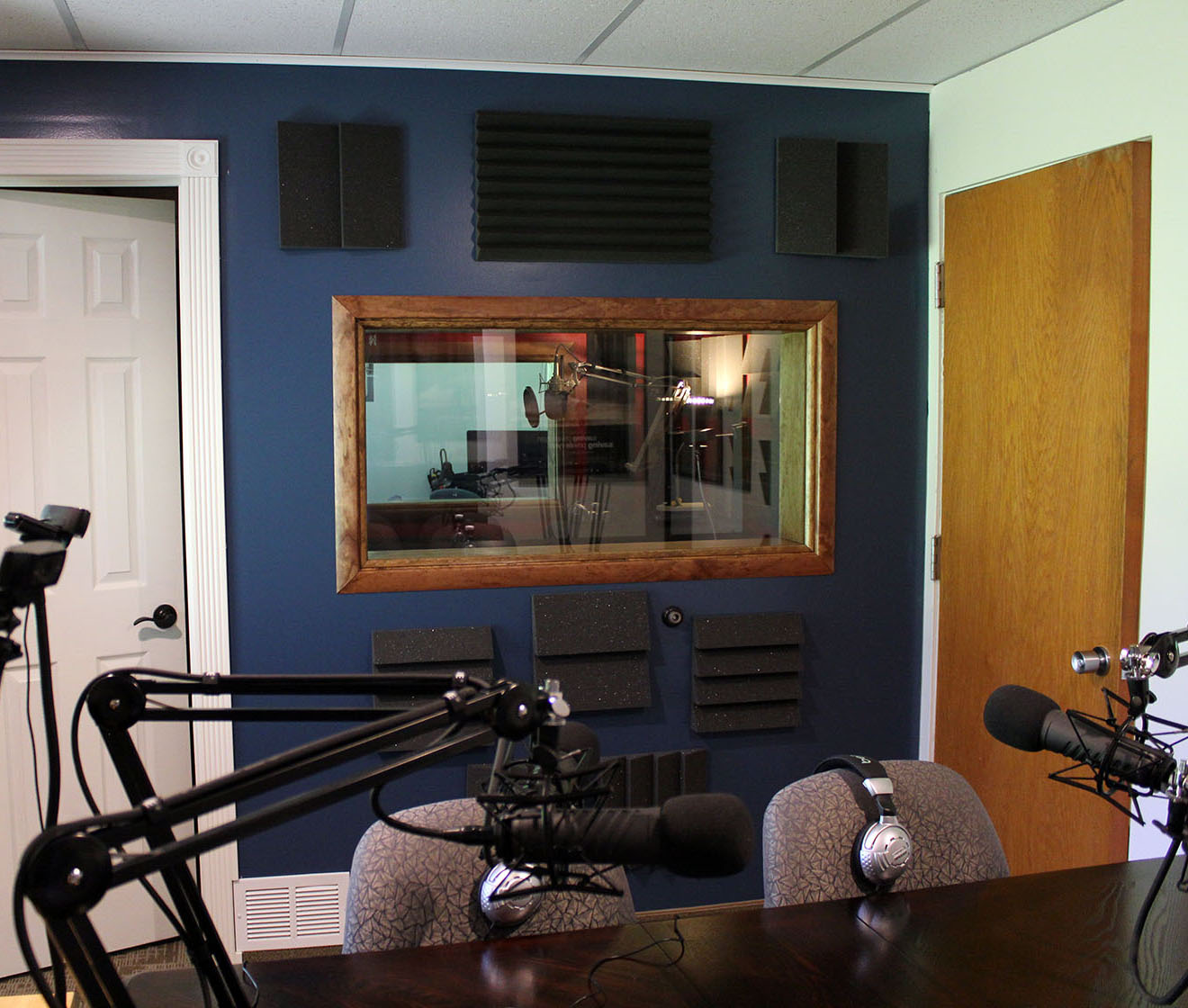 VOX Cast – Podcast Studio
3 Rode Procaster Professional Dynamic Microphones with PS-A1 Studio arms and shock mounts provide you quality sound. They each run through a dbx 286s Preamp-Compressor/Gate and DeEsser making sure it sounds a polished as a radio show!
A fourth guest is captured by a MXL V63M Studio Condenser Microphone – which has such a warm and crisp sound. That microphone runs through a dbx 286XL for quality compression ready for any and all volume fluctuations. All of this is mixed down in our Behringer Xenyx X1222USB Mixer – which has assignable effects just in case you want to get all crazy with reverb or echo!
Record your podcast via the Behringer U-Phoria UMC404HD Audio Interface via USB on your own computer. It'll work with anything and captures 24 bit 192 kHz professional audio.