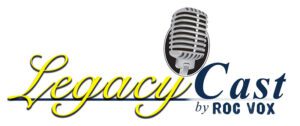 For hundreds of generations, humans' only form of history was oral. The stories of our families were passed down from the elders until we developed a written language. But, back then the idea of recording sounds and images wasn't even comprehendable! Now, we take that tech for granted.
Can you think of someone in your life who you'd like the chance to sit down with and have a conversation about the past AND RECORD IT? Just think about a high quality audio or video recording of that person telling their stories for posterity. For generations to come, a high quality recording can exist so those who come later can see and hear where they came from.
Now Through June 19, 2023 – save 40% when you book online with coupon code moms2023
We invite you into our studio to record a Legacy Cast with your loved ones as a keepsake for years to come. It's like a Digital Family Diary!
Book a consult in the appointments calendar below, or BOOK IT by choosing the Legacy Cast option below!
Ready to Get Started?